FAMILY OWNED & OPERATED
Our History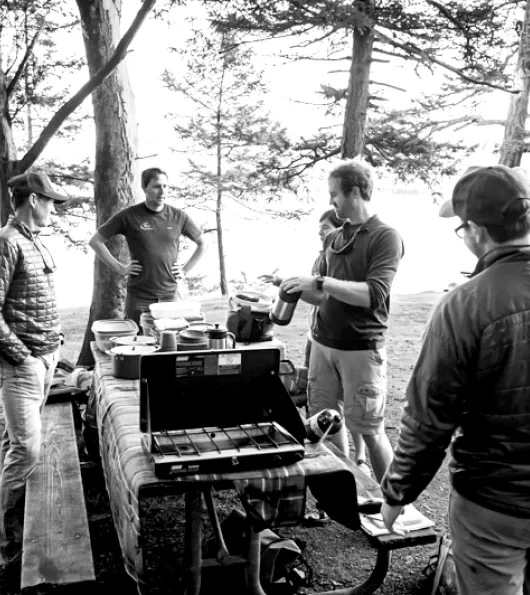 FOUNDED IN 1996
Over 25 Years of Respectful Wildlife Viewing, Education, & Conservation
Owned and operated by Brian & Rachel Goodremont.
Brian grew up in Ohio and came out to San Juan Island in 1998 where he began working at San Juan Safaris as a Kayak Guide.  Rachel, an Oregon native, spent summers in the San Juan Islands on her dad's sailboat and met Brian here on San Juan. The two married at Roche Harbor in 2007 and enjoy living on a farm with their children Forrest and Aurelia and their three rescue dogs: Eddie, Joe and Harlow.
Brian is a well-respected boat captain, naturalist and kayak guide in the San Juan Islands.  After managing San Juan Safaris for 10 years under the previous owners, the opportunity arose to become the exclusive Whale Watch and Kayak Operator from Roche Harbor by starting San Juan Outfitters in 2007.  In 2013, after years of growth at the Roche Harbor location, Brian purchased San Juan Safaris, joining the two locations once again. 
Now operating as sister companies, San Juan Safaris and San Juan Outfitters are industry leaders and offer high-quality whale watch and kayak tours from Friday Harbor and Roche Harbor on San Juan Island.
We Employ A Handful Of Amazing Individuals
Meet your Naturalists, Guides and the Reservation Staff for San Juan Island Outfitters!