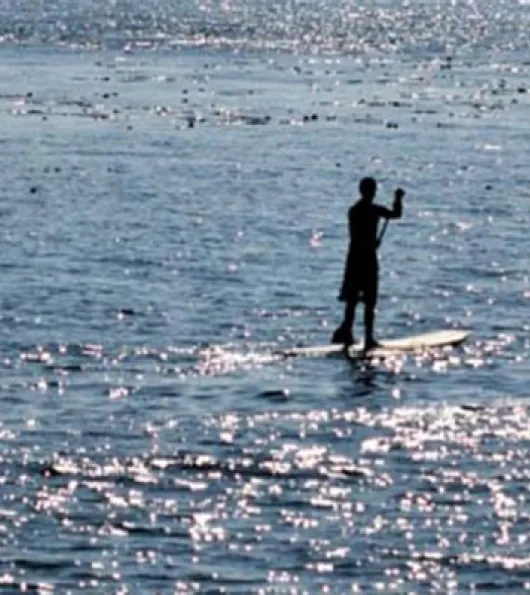 come paddling with us
The latest in Paddle and Surf Technology
The latest in paddle and surf technology combined. Stand Up Paddling evolved from surfers in Hawaii paddling offshore to catch big waves. This activity has evolved into its own sport, which is a great way to get out on the water.
Paddle around the calm waters of Roche Harbor on a RED Paddle brand stand up paddle board (SUP). Beginner and intermediate paddle boarders will enjoy paddling around in flat water and exploring the shorelines and harbor, while experienced paddle boarders will enjoy a good work-out. 
Reservations are required and can be made 48 hours in advance at 1-800-450-6858 or 360-378-1323.
Available mid May to early September from 10am - 5pm (last rental departs at 4pm) from Roche Harbor, San Juan Island. 
Single paddleboard: $25 per hour
Double paddleboard: $30 per hour
Contact Us For Reservations!
Paddle boarding is a great workout and way to practice your balance. Paddle barefoot for the best traction and balance, and in clothing that you do not mind getting wet, such as a swim suit or quick dry shorts and shirt. SUPs are recommended for ages 10+. Try out our new double paddleboard with a friend for some extra fun! You are provided a PFD, paddle, board with a leash, and map.
They are also a great way to spend an hour or two before or after one of our whale watch & wildlife tours by vessel.