Family Multi-Day Kayaking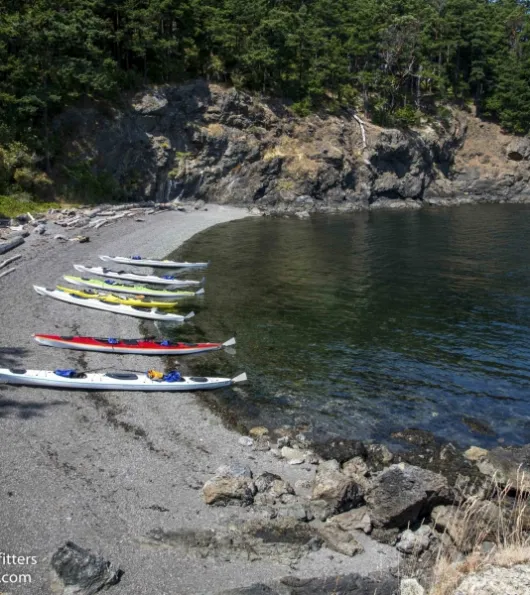 specifically designed for the whole family
Enjoy the Beauty of the San Juans on this Overnight Tour
Best For: Families with children ages 6-12 years of age. Both novice and experienced outdoor-enthusiast families welcome!
We take kids as young as 6 on overnight adventures to Jones Island Marine State Park, located north east of San Juan Island.  Jones Island has great hiking and walking trails, rocky shorelines for tide-pooling, and epic views of the San Juans at sunset. Located to the east of San Juan Island, the paddle to Jones Island is in the protected waters of San Juan Channel, making the crossing easier for families. The Family Multi-day can be done as a 2 or 3 day adventure.  
Contact Us For Reservations!
Sample Itinerary
Depending on your family and group size, some itinerary items can be switched up to give your family the best trip! Want more camp time or more paddling? Let us know! We email a pre-trip questionnaire prior to your tour.
Please note that times/activities may change due to tides and weather.
Day 1
Meet at our Friday Harbor office around 9am to be pushing off in kayaks by 10am
Paddle to Pt Caution for lunch on a pebble beach
Cross San Juan Channel and paddle along the Wasp Islands enjoying spectacular water and island views
Arrive to Jones Island around 2pm
After camp is set up, enjoy some downtime in camp, a hike, or tide-pooling.  Your guide will be prepping a fresh made dinner!
Dinner at 6:30pm
Take an evening paddle, build a camp fire (burn bans permitting), or do a sunset hike to finish the day
Day 2 (Middle Day of 3 Day Tour)
Start the day with a hot breakfast and coffee
Day paddle the Wasp Islands, a beautiful chain of small islands located between Jones Island and Shaw Island
Another fabulous dinner back in camp and end the day with activities or down time
Day 2/3 Final Day
After a delicious hot breakfast, pack up camp to be launching by 10am
Cross San Juan Channel paddling toward San Juan Island enjoying views of the channel, Speiden Island, and Canada
Arrive to our docks in Roche Harbor by 2pm – do not plan off island travel prior to 4:30pm.  Return time is subject to change due to tides and weather.
If you do not have a car, we will shuttle you back to Friday Harbor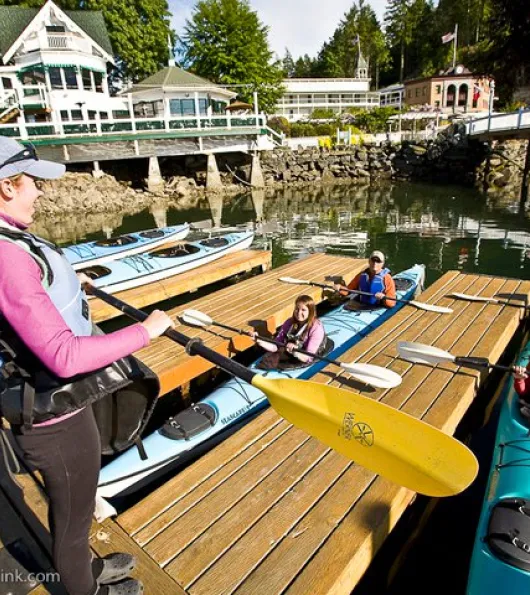 Our Guides and Attention to Customer Service Is Amazing
Why San Juan Outfitters for your Family Adventure?
Our guides are AMAZING! 
Our guides are the best in the industry, and are hand selected to join our San Juan Outfitters staff. All guides have degrees or backgrounds in biology, ecology, or outdoor recreation, and some are K-12 educators during the school year. Our guides are great at working with kids and making sure that your tour is fun and exciting for all ages! San Juan Outfitters' guides participate in rigorous safety training with Seattle Adventure Sports and Body Boat Blade in addition to biweekly safety training sessions. Safety is, and will continue to be, our #1 priority.
Attention to Customer Service
We make sure to provide the highest level of customer service from start to finish to make sure you feel great when booking with San Juan Outfitters.  We are open daily and happy to help answer questions about your tour, San Juan Island, or any part of your trip to make sure you travel with ease.