Bioluminescent Kayak Tour
Primary tabs
Bioluminescent Kayak Tour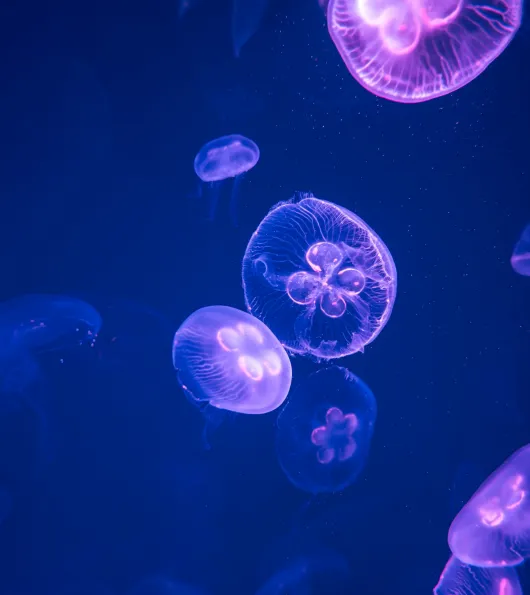 Come Kayak With Us
Experience Bioluminescence!
Departing at sunset from Roche Harbor, join our professional staff on a 3-hour long guided kayak tour in the sheltered and still waters of Garrison and Westcott Bays in search of these unique microorganisms. Stirring of the water by small animals, fish, and paddle strokes ignite the reactive plankton; creating a phosphorescent glow.  
Here in the Salish Sea, the bioluminescence is most active after hot and sunny days and is most visible during the new moon. For this reason, we only offer this tour during select times throughout the summer to maximize visibility of the glowing plankton.
Bioluminescent Tours are adult tours (13+ years). If you have younger children and would like to join, call us to set up a family specific tour!
Shuttles with San Juan Outfitters are not offered on Bioluminescent Tours. As there is not a ferry off island after this tour, you will need to plan on staying the night of your tour on San Juan Island. 
Departing from Roche Harbor on the northwest corner of San Juan Island gives us close access to the waters where bioluminescence is most reactive. Our custom finger docks make for easy entry into the kayak and you keep your feet warm and dry. For the comfort and safety of all participants, guests must paddle in stable double and triple sea kayaks—no previous kayak experience is needed. Tours are limited to only 12 participants, so book early!
What to Bring & Wear: 
Headlamp!
Warm layers
Wind breaker
Footwear you don't mind getting wet
Camera
Snack
Water bottle
Please no alcohol, tobacco, or marijuana.