Friday Harbor 3 Hour Kayak Tour
Primary tabs
Friday Harbor 3 Hour Kayak Tour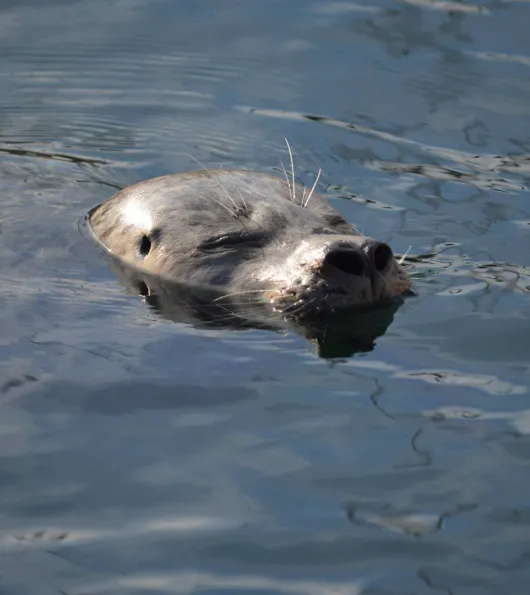 Ideal for those that
Only Have A Few Hours on San Juan Island?
Our Friday Harbor location allows guests to easily access some of the best paddling in the San Juan Islands. It doesn't take long to exit the Friday Harbor Marina and leave the town behind, as you make your way along the east side of San Juan Island.
We expect to stay in the kayak for the duration of the tour, which is about 2.5 hours of paddle time.  The first 30 minutes of the tour covers gear and safety to ensure each guest is comfortable in the kayak.  
San Juan Outfitters has the lowest guest to guide ratio in the San Juans!  San Juan Outfitters' 3 Hour kayak tours take just 10 guests to each trained naturalist guide!  Our guides are knowledgeable, fun, and the best trained in the industry. 
Friday Harbor Kayak Day Tours are by request only for private or large group trips. Please call 866-810-1483 to inquire.
The location, close to the Friday Harbor ferry landing, is ideal for ferry walk-on passengers or for returning guests looking for a different itinerary from our 3-Hour Kayak Tour from Roche Harbor. San Juan Outfitters provides a unique paddle experience just steps from the ferry landing!
What to Bring & Wear: 
Light Clothing that dries quickly (avoid heavy cottons)
Comfortable Footwear (Sport Sandals w/ Heel ideal)
Sunglasses
Hat
Camera
Sunscreen
Bag Lunch
Snacks
Water bottle
Please no alcohol, tobacco, or marijuana.